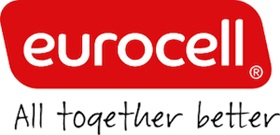 This CPD, sponsored by Eurocell, will discuss areas that are important to consider in fenestration specification
CPD CREDITS: 60 MINUTES
Introduction
There's a misconception that when discussing fenestration on building projects that it simply refers to windows and doors. In fact it covers all glazed areas including windows, doors, wall panels, curtain walling, skylights, vents and louvres.
There are many choices when it comes to designing and specifying fenestration systems into buildings. Understanding the basic attributes of the available choices allows for better design and specification writing. Taking the time to understand the differences and similarities between fenestration systems will ultimately deliver the best product choice for energy efficiency, sustainability, durability, aesthetics and cost effectiveness.
This CPD will discuss areas that are important to consider in fenestration specification: sustainability, thermal performance, weather performance, and how these can change depending on application. It will also look at the benefits of daylighting.
Fenestration performance
Incorporating windows and fenestration into a building design is a fundamental and integrated design activity and decisions about the size, shape, type, and characteristics of such fenestration are increasingly driven not just by aesthetic concerns, but by demands for energy efficiency as defined by building regulations, green design standards, sustainability targets or even the building owner.
It is widely recognised that there is not one, but multiple individual components of windows and fenestration systems that determine their true performance and in order to show compliance, each component must be considered as part of a truly holistic assessment. Most people tend to think first of the thermal performance of the fenestration as identified by energy ratings and U-Values, however it is no longer acceptable to simply look at just the thermal performance of the glazing.
The entire assembly including the frame, the glass spacers, and the glass are all brought into play. And this means that the choice of a frame material, such as PVC-U, aluminium, timber, wood composite and aluminium composite can be every bit as important, if not more so, than the specification for the glazing.
The British Fenestration Rating Council (BFRC) is the UK's most trusted rating council for verifying the energy performance of windows and doors.
The BFRC Energy Index certificate takes into consideration a number of different factors to get to the overall energy rating including; thermal transmittance (U-Value), Solar Factor (G-Value) and effective air leakage and then provides an energy rating performance from A++, being the highest achievable level, to E which is the lowest acceptable performance. The BFRC ratings are only relevant for residential properties, commercial applications have to consider U-Values, G-Values, and acoustic performance.
To support specifiers when building a project, component manufacturers test their products to show performance. Glazing manufacturers do their own testing and produce thermal data for the glazing they produce. Manufacturers of window frames provide the thermal performance data of frame cross-sections based on testing and computer simulation. Many will also provide thermal performance specification comparisons showing the full make-up of the window including specific components
Timber windows
Timber offers good thermal performance to use in a window frame system with high thermal resistance and excellent insulating ability and aesthetic appeal. Thermal bridging through the frame is reduced compared to other frame materials like aluminium, but timber windows do require ongoing care and maintenance to protect the wood.
There are also issues around sustainability when using timber because at the end of its life although the timber can be recycled it can only be used in lower grade products for its next use. The other draw back with timber on many projects is the higher costs associated with it. At approximately 50% more expensive than PVC-U solutions and 20% more than aluminium options, it is more suitable for high end (usually residential) developments.
Aluminium windows
Aluminium has been a long-standing material of choice for architects due to its light weight and superior strength. It can readily be formed into complex extruded sections that are strong and can efficiently achieve desirable weathering and operating characteristics. These pieces can be cut and fabricated into window units of many different shapes and sizes, plus they are decorative, strong enough to be used in large openings and provide a low-maintenance solution.
Aluminium does have a higher coefficient of expansion versus other materials so that needs to be allowed for in the detailing. Its high rate of conductivity also makes it prone to thermal bridging and unwanted heat transfer. The sustainability around aluminium is an issue, although it can be recycled the energy required to break down the material significantly outweighs the benefits of doing so.
PVC-U windows
Historically PVC-U was seen a 'bad' material and something to avoid, and some hold this view even today. But thanks to advances in recycling and product innovation, PVC-U is now recognised by many as a sustainable option for the construction industry. Old PVC-U window frames can be recycled and repurposed up to 10 times without the quality or performance deteriorating. According to the Building Research Establishment the average lifespan of PVC-U windows is 35 years, which means PVC-U can offer up to 350 years of high performance, with minimal impact on the environment.
PVC-U does have drawbacks, however. It can be used for larger windows but requires input from the systems house to ensure compliance with weather performance and wind loads. As a material PVC-U does not have the inherent strength of aluminium and additional input is required to achieve the large expanses of glass associated with this style of window.
Curtain walling systems
A curtain walling system is a complete exterior envelope facade system that provides a non-structural, relatively lightweight, weather-tight covering on buildings. Curtain walling systems are generally installed outside of the structural system of a building, running past floor slabs and other structural elements. They are then attached via tiebacks directly to the building structure at floors, columns and beams. This installation process means that all wind loads and dead loads imposed on the system are compartmentalised and transferred directly to the building structure. Hence the curtain walling system carries only its own weight and loading while the building structure absorbs all imposed loads.
Typically, product design and fabrication comes from a single source, meaning that specific decisions can be made early related to anchoring options, accommodation of specified glazing thickness, and other details. Most curtain walling manufacturers also offer accessory items such as sun shades to enhance day lighting approaches for the overall building. From a building operation standpoint, it should be noted that many curtain wall systems use dry gasket systems, which allows for simplified re-glazing should it be needed at any point.
Lifecycle cost
The choice of fenestration in commercial buildings is often driven by building regulations or initial construction costs. Energy costs should be considered in the selection of glazing as this may influence the final solution where significant energy savings are available. Lifecycle cost can be used to select the optimum fenestration for a project taking into account factors such as daylighting and future maintenance costs. Accounting for energy savings from daylighting is a way to give value to intangible benefits of windows that are associated with wellbeing, such as views and a sense of connection to with the outdoors which are really important in developments such as schools and hospitals.
Daylighting
Daylighting forms the cornerstone of sustainable, high performance design for projects, especially schools. Affecting individuals on both conscious and subconscious levels, it provides light to see, a natural rhythm that determines the cycles of days and seasons and biological stimulation for hormones that regulate body systems and moods. In addition, it offers opportunities for natural ventilation and, if properly integrated with the electric lighting system, can provide tremendous energy savings.
Daylight can be provided via windows and glazed doors, as well as via skylights. The placement, design, and selection of materials for fenestration are extremely important and can tip the balance between a high performance and low performance building. Fenestration impacts building energy efficiency by affecting cooling loads, heating loads, and lighting loads. Visual comfort is strongly affected by the window location, shading, and glazing materials. Well-designed windows can be a visual delight, but poorly designed windows can create a major source of glare.
Thermal comfort can also be compromised by poor fenestration design. Poorly insulated windows add to a winter chill or summer sweat, while windows with low U-values keep glass surface temperatures closer to the interior air temperature, improving thermal comfort. In addition, east-west windows and unshaded south windows can cause excessive cooling loads. And although windows and skylights provide opportunities for natural ventilation, they must be designed to ensure a safe, secure, and easily maintained building.
Key principles of daylighting
There are six key principles to daylighting: prevent direct sunlight penetration into the space; provide gentle, uniform light throughout the space; avoid creating sources of glare; controlling the daylight (with use of louvres or blinds); electric lighting systems to complement the daylighting design and encourage maximum energy savings, and lastly planning the layout of interior spaces to take advantage of daylight conditions.
There are a number of advantages in the use of daylight:
Better light
Daylight provides the highest quality light source for visual tasks. It enhances the colour and visual appearance of objects, and helps to see small details better.
Academic performance
Studies indicate that well-designed daylighting is associated with enhanced student performance, evidenced by 13% to 26% higher scores on standardised tests, while poor daylighting design has been shown to correlate with reduced student performance.
Energy savings
Daylighting can save energy and reduce peak electricity demand if electric lights are turned off or dimmed when daylight is abundant. To be effective, daylighting must be thoughtfully designed, avoiding glare and overheating, and must include dimming or switching of the electric lighting system.
Improved health
Views provided by windows contribute to eye health by providing frequent changes in focal distance, which helps to relax eye muscles.
PVC-U systems have found favour with a number of government departments, including the Education and Skills Funding Agency's output specification for new schools.
Sustainability
PVC-U is sometimes erroneously perceived to be 'unsustainable' because it is not organic like timber. But being organic is only one element of sustainability and a less critical one in the exterior building products market, which by definition needs products to be highly durable, low maintenance and thermally efficient. PVC-U is an inherently insulating material, whereas timber is porous and aluminium is a conductor (prone to thermal bridging issues, a major cause of condensation). On a like-for like basis PVC-U is the most thermally efficient material available on the market with U-values as low as 0.7 achievable and a standard thermal performance of a double-glazed product 1.2.
As we have seen PVC-U can also be recycled a number of times and still deliver the product integrity designers and building operators will be looking for. Many are now looking to PVC-U as a value engineered alternative to original designs as it allows contractors to deliver the agreed aesthetic, with greater thermal performance, cost savings or added value features for clients, as well as delivering a much better lifecycle cost due to minimal maintenance required through the life of the product.
Thermal performance
There is now much greater demand for levels of thermal performance to exceed current Building Regulations. Where the current regulations state a U-value for the overall window to achieve 1.6 W/m²k, most specifications are requesting a maximum U-value performance of 1.5 with many as low as 1.2 W/m²k for double glazed frames. Although these improved U-values have a minimal uplift in cost for the building owner they manage to deliver significantly higher thermal performance and help to reduce the overall lifecycle costs of the building.
The thermal performance of window systems can be enhanced and deliver lower U-values with the use of increased thermal breaks, the addition of thermal strips, larger glazing unit sizes (double glazing moving from 24mm to 28mm), triple glazing, additional insulated gaskets.
Weather performance
Airtightness is becoming even more critical in building design and very low levels of air or heat loss are now being demanded that are well in excess of Building Regulations. The requirements currently permit air leakage rates of up to 10 m³/hour, but levels of 3 m³/hour or less are often requested, and this is often a requirement on commercial schemes in central London. It is also more common now for specifiers to request an EPDM perimeter seal between the structure of the building and the window system. This can make a considerable difference to reducing heat loss and improving the overall building performance.
For water tightness, it is vital contractors and developers employ well trained glazing fabricators and installers to ensure correct manufacture of the system and accurate fitting on site.
Natural ventilation
Over the years there have been technical advancements in trickle ventilation to allow fresh air to circulate when the window is closed, but with no passage area for sound. This is particularly useful for high rise schemes. The vents can be fitted into the window system or can be installer independently above the window. Another option for ventilation where trickle vents are suitable, for example for aesthetic reasons, is for overhead vents can be used. The overhead vent attaches to the frame profile above the window and incorporates into the aperture of the window rather than fitting to the front of the frame.
Casement windows can also now incorporate hinges for wider openings up to 90°, rather than the previous standard 50°, but considerations always need to be made towards the safety implications associated with wider openings. There are also parallel opening options available to optimise air flow.
Minimising solar gain
Solar gain can be an issue with windows and curtain walling, and reducing it is increasingly a requirement, particularly for offices and schools. Building occupiers need the benefit of natural ventilation and high levels of natural light to help maintain comfortable working environments, and fresh air has been proven to contribute to concentration levels, but highly-glazed buildings are vulnerable to heat gain. Glass and building orientation are part of the solution, but if not sufficient, the building designer should look at external solar shading to help reduce the reliance on mechanical cooling.
Conclusion
Every building deserves to have the most appropriate fenestration solution designed and specified into it. It is up to the architect to determine the full extent of what is or is not most appropriate on a building-to-building basis. By understanding the attributes of individual manufactured window and curtain wall systems the best match can be determined. In the end that selection will impact the overall design, the lifetime performance of the building and the long-term sustainability and usability of a newly created or renovated portion of the built environment.
To take the module, click the link below…